New Three Phase Industrial Battery Chargers for Transportation Applications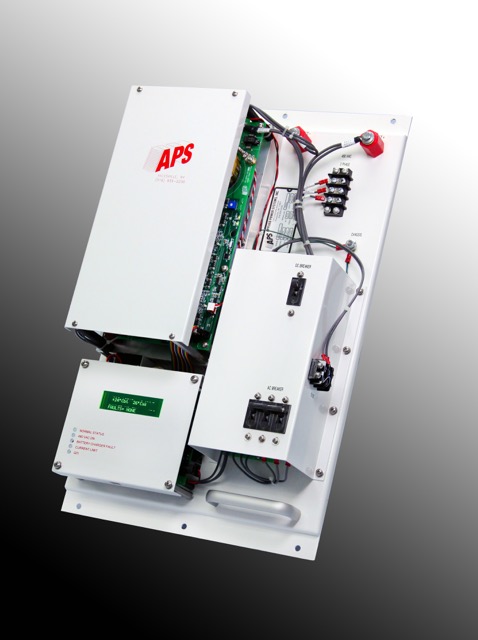 Applied Power Systems (APS), an industry leader in power conversion and energy storage solutions,  introduced its latest series of three phase industrial battery chargers for transportation applications.
The APS programmable SmartCharger series support multiple battery chemistries with customer selectable charge profiles to handle Lead-Acid, NiCad, NiMH and Li-Ion battery types. 

These compact, high frequency chargers employ an innovative design resulting in higher efficiency, while providing superior performance to low frequency, phase controlled chargers. These smaller, lighter chargers consume less power and offer improved input power factor, leading to reduced power consumption and energy costs.

Smart Charger series incorporate built in diagnostics with fault protection features along with an OLED display for improved usability.   Charger operating status and fault annunciation is displayed along with output voltage and current, which is also available via remote communication interface.

Rugged, reliable, field proven design is built to withstand the harsh environments of motive power applications.  Standard models accept three phase AC input with options available to accept DC input power.  Added options include an internal data logger with nonvolatile storage of operating history, downloadable to customer.

Applied Power Systems, Inc. is an industry leading manufacturer of advanced power conversion products, power electronic controls and high power semiconductor thermal management solutions. APS Power products include IGBT Inverter Stacks, AC/DC, DC/DC, DC/AC Converters, AC Phase Controllers, Battery Chargers, High Power Rectifier Bridges,  Power Supplies for on-board Rail Applications, Motor Drives & Controls, high power semiconductor assemblies and specialized inverter systems.


More information is available at www.appliedps.com.  
---
High Sensitivity, Fast, Reliable Tracer Gas Leak Detection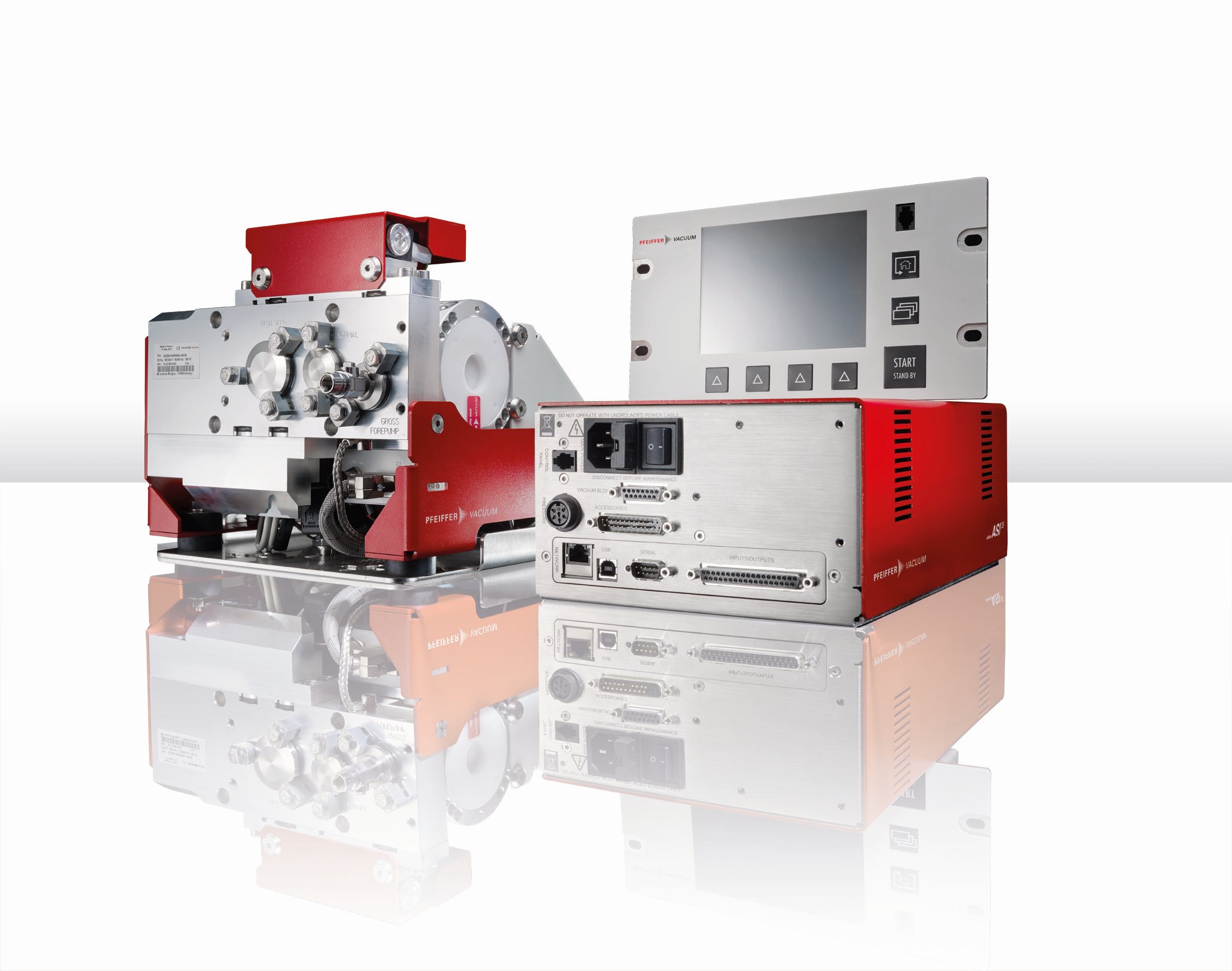 The Pfeiffer Vacuum ASI 35 modular leak detector is ideally suited for integration into semi/fully automatic assembly and test systems, providing the flexibility to position the leak detection modules in the optimal position for speed, service and reliability. The unit detects both helium (5x10-12 mbar.l/s) and hydrogen and can be used in either vacuum or sniffer mode with the highest sensitivity. It offers flexibility in testing of demanding industrial samples with minimum signal background and crosstalk, providing for fast overall cycle times. The ASI 35 is supplied with a full color touch panel with SD card for easy setup and system diagnostics. With a comprehensive I/O and Profibus, Ethernet, USB, WiFi, interfaces the ASI 35 addresses all application requirements.
The modular design of the ASI 35 minimizes space requirements and maximizes integration options. Only two cables are needed to connect the vacuum and electronic modules. The electronics module is suitable for universal voltage, making the ASI 35 easy to integrate into systems designated for worldwide operation. The leak detector is designed for working conditions in ambient temperatures up to 45°C.
The ASI 35 features a low maintenance turbopump for high helium pumping speed, dual independent long-life filaments as well as its state-of-the-art electronics, ensuring trouble-free operation. The ASI 35 sustains very high throughput and ensures the accuracy and reproducibility of the measurement results as well as fast cycle times as short as 1 second. Sniffing mode performance makes the ASI 35 the perfect leak detector when multipoint leak checking is needed.
---
Phihong Releases Rugged 1.8kVA AC Inverter with Integral Li-ion Battery Charger for Power Tool & Motor Start Applications
Phihong, a global supplier of OEM power solutions, has released a compact, portable 1.8kVA inverter with an integral battery charger designed with four standard lithium-ion (Li-ion) battery packs.<read more>
Panasonic Introduces Pin Type Lithium Ion Battery
Panasonic Corp. has developed a Pin Type Lithium Ion battery (CG-320A, nominal capacity 15.0 mAh) with a diameter of 3.65 mm and a weight of 0.6g.
Low Voltage/High Current Battery Charge/Discharge Test System from NH Research, Inc.
NH Research, Inc. (NHR) has released its 9220 series Low Voltage/High Current Battery Charge/Discharge Test System (Dual Bay). This 9220 series Dual Bay Test System is designed for testing all battery chemistries including lead-acid, lead-cadmium and other low voltage, high current, large format batteries (LFB) typically used in energy storage systems (ESS).<read more>
See More New Products Online
Batteries • Charging • ICs & Semiconductors • Components • Testing