High Sensitivity, Fast, Reliable Tracer Gas Leak Detection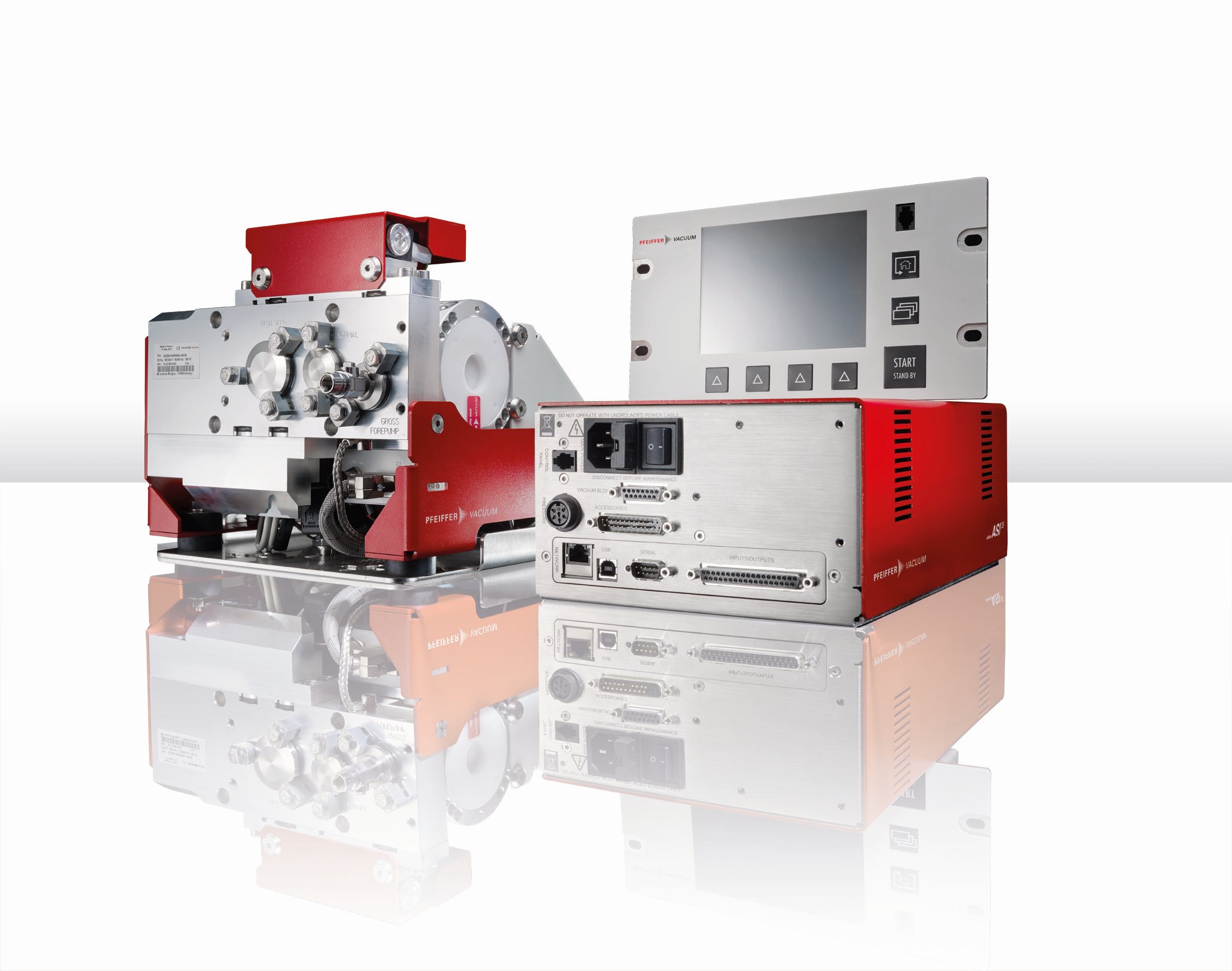 The Pfeiffer Vacuum ASI 35 modular leak detector is ideally suited for integration into semi/fully automatic assembly and test systems, providing the flexibility to position the leak detection modules in the optimal position for speed, service and reliability. The unit detects both helium (5x10-12 mbar.l/s) and hydrogen and can be used in either vacuum or sniffer mode with the highest sensitivity. It offers flexibility in testing of demanding industrial samples with minimum signal background and crosstalk, providing for fast overall cycle times. The ASI 35 is supplied with a full color touch panel with SD card for easy setup and system diagnostics. With a comprehensive I/O and Profibus, Ethernet, USB, WiFi, interfaces the ASI 35 addresses all application requirements.
The modular design of the ASI 35 minimizes space requirements and maximizes integration options. Only two cables are needed to connect the vacuum and electronic modules. The electronics module is suitable for universal voltage, making the ASI 35 easy to integrate into systems designated for worldwide operation. The leak detector is designed for working conditions in ambient temperatures up to 45°C.
The ASI 35 features a low maintenance turbopump for high helium pumping speed, dual independent long-life filaments as well as its state-of-the-art electronics, ensuring trouble-free operation. The ASI 35 sustains very high throughput and ensures the accuracy and reproducibility of the measurement results as well as fast cycle times as short as 1 second. Sniffing mode performance makes the ASI 35 the perfect leak detector when multipoint leak checking is needed.
Meet Stringent Voltages Required for Charging and Maintaining Lithium Ion Batteries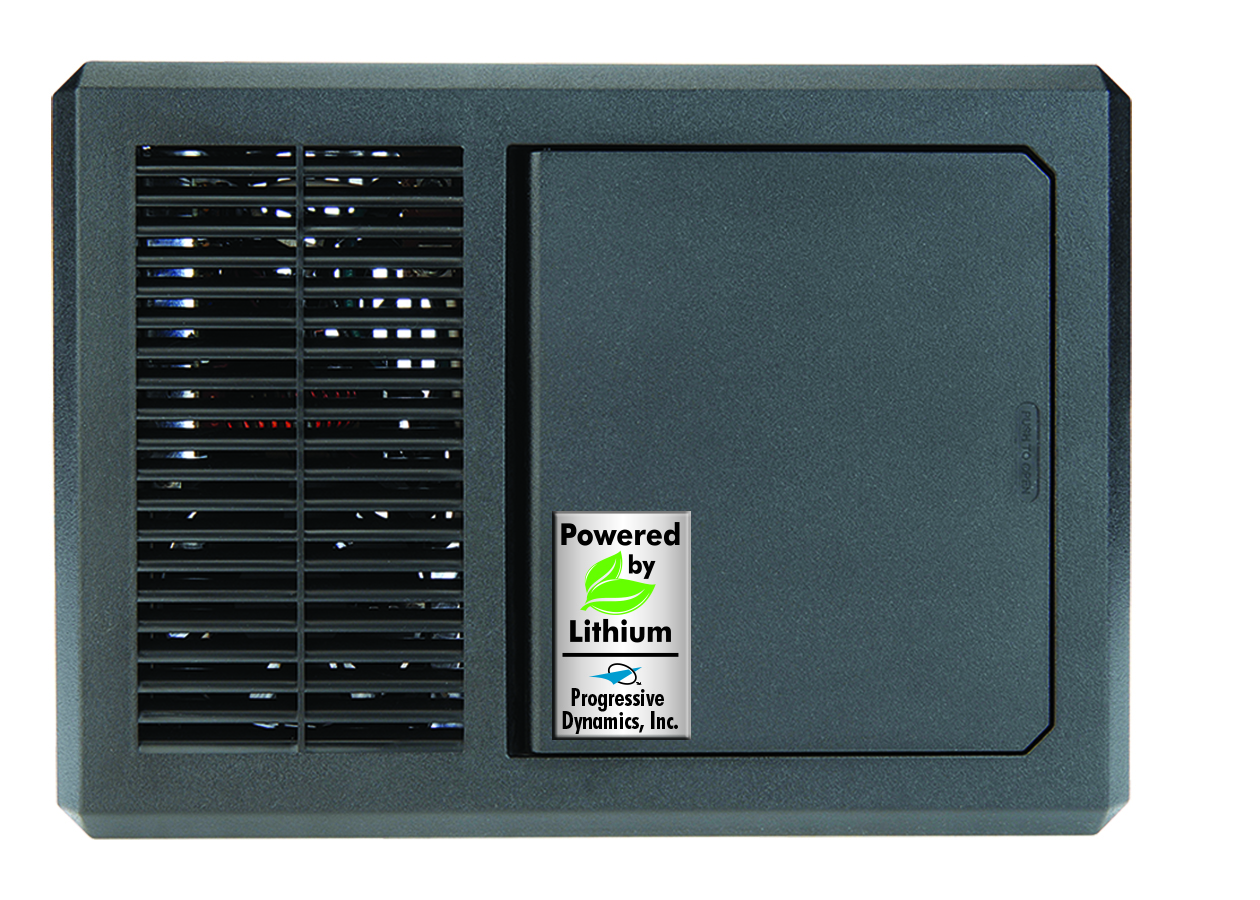 Lithium ion battery converter/chargers meet the stringent voltages required for properly charging and maintaining lithium batteries.  Lithium ion batteries require special balancing circuits and chargers to prevent overcharging or discharging a cell beyond its specifications.  These converter/chargers are designed for lithium ion batteries that typically store 3 to 4 times the energy of a lead/acid battery within the same space, with less weight.      

Standard features of the lithium ion battery converter/chargers include reverse battery protection, electronic current limiting, low line and high voltage protection and a variable speed intelligent cooling fan.  Units also deliver filtered DC power to the lithium ion battery to ensure the built-in electronic balancing circuits operate properly.  Output voltage can be factory adjusted to meet OEM requirements for various lithium ion battery chemistries and voltages.

There are many advantages of using lithium ion batteries including nearly constant output voltage during discharge, no maintenance required and operation over a wide range of temperatures, from -45°F to 158°F.  Lithium ion batteries can charge and discharge thousands of times, compared to 300 to 400 cycles for lead/acid batteries, and can retain 80 percent of charge for twelve months, while lead/acid batteries discharge to 80 percent after thirty days.  Lithium ion batteries provide excellent performance in RV, marine, trucking, solar power storage, UPS power back-up systems and many other applications.  

Exide Technologies Introduces GNB Wrapped Plate PWQ Battery for Premium UPS Market
Exide Technologies has introduced its GNB Wrapped Positive Plate PWQ battery. The PWQ joins the existing PDQ battery in the company's Flooded Classic line of large Uninterruptible Power Supply (UPS) batteries.<read more>
Phihong Announces A New Family of Highly Efficient Moveable EV DC Chargers
Phihong  has announced a family of moveable EV DC off-board chargers that provide quick and highly efficient charging solutions for personal and commercial electric vehicles with 200 to 700 volt battery systems.<read more>
See More New Products Online
Batteries • Charging • ICs & Semiconductors • Components • Testing